2019 PKHCC Hawaiian Moon Calendar  Order Form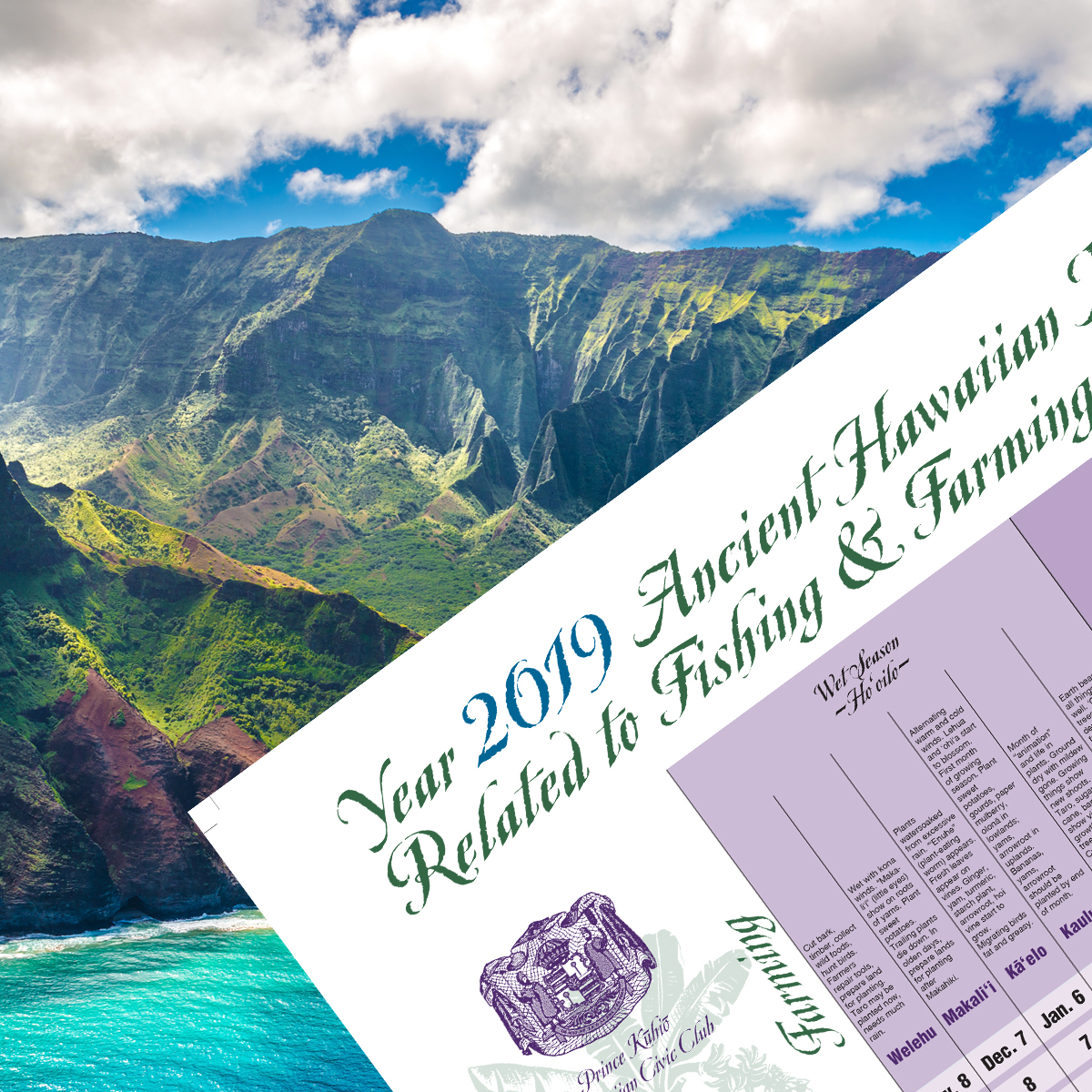 Order and pay online 24 calendars or less for $16.50 ea.
Order 25 Calendars or more for the bulk rate of $9.00 ea.
For any questions please contact the Hawaiian Moon Calendar committee at mooncalendar@pkhcc.org. Please be sure to supply your name, phone number, mailing address and quantity requested for your order.
Bobbee Mills-Diaz shares the history of her creation of PKHCC's Hawaiian Moon Calendar