2021 PKHCC Hawaiian Moon Calendar Now Available for Order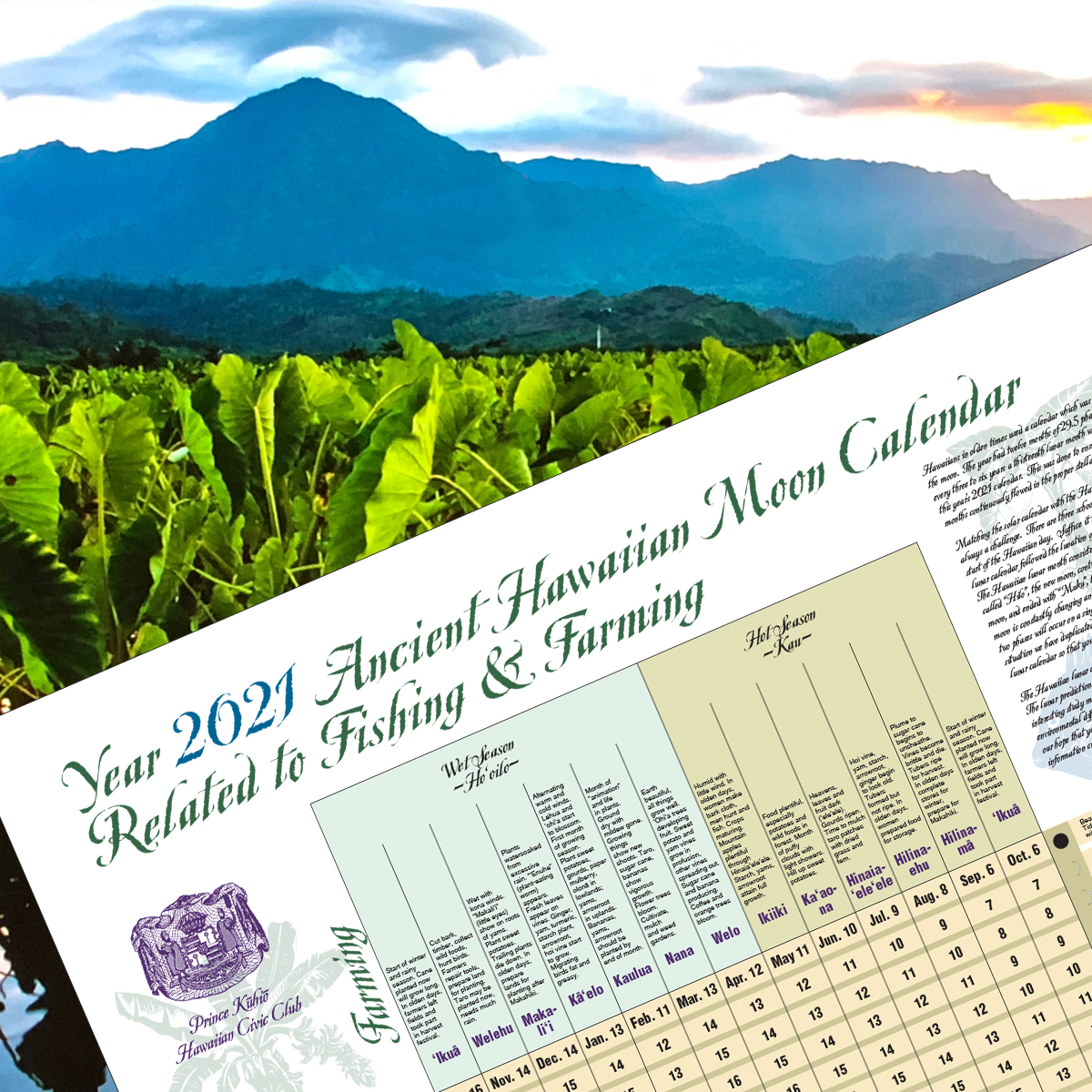 $18.50/calendar
Use this link for orders under 25 calendars.
$250/25 calendars
Use this link for orders in multiples of 25 calendars.
The 2021 Hawaiian Moon Calendar was inspired and created by Aunty Bobbee Mills. Edited, updated and enhanced by Kalei Nuʻuhiwa. This provides users with all the lunar information about the upcoming year including moon phases and recommendations for planting and fishing. 2021 features the elusive 13th month for the first time ever!
Please contact us at mooncalendar@pkhcc.org for any questions regarding ordering.
Bobbee Mills-Diaz shares the history of her creation of PKHCC's Hawaiian Moon Calendar